So what happens when you really like model trains, and you want to build a layout, but you happen to live in a cramped inner-city apartment, or just don't have an awful lot of space? Well, you either need to get super creative or consider moving to a small gauge of model train. So is something like a small layout for O gauge trains even feasible, or are you better off investing your time (and money) into an N scale layout.
Just because you're dealing with a small space, doesn't mean you can't have an amazingly detailed model or have something to rival even the biggest layout. It just means you need to think smarter! 
---
What do you need to consider for railroad layouts in small spaces?
This means that you're going to have to do a good amount of planning before laying track to board. First, work out what kind of size you can feasibly have in your house, and that you can also leave for an extended period of time. If you have a 2mx2m space, that's great! It'll lend itself nicely to an HO scale train set, or even O. But if you're looking at something smaller like 1mx0.8m like a coffee table or smaller, N scale or even Z scale is worth looking into. 
On top of that, it also depends what kind of layout you want to build; Mountains that have good elevation and tracks over the top of each will allow for track in a smaller space, but a railyard that is flat might be slightly barer.

---
Examples of small space train layouts


This layout is built on a 24″ x 48″ coffee table. It's a perfect example of a slightly bigger model train layout for a small space. This could easily fit in a study or nook of your home. If you have some extra building skills, you could even sink a design like this into your coffee table and put a piece of glass over the top!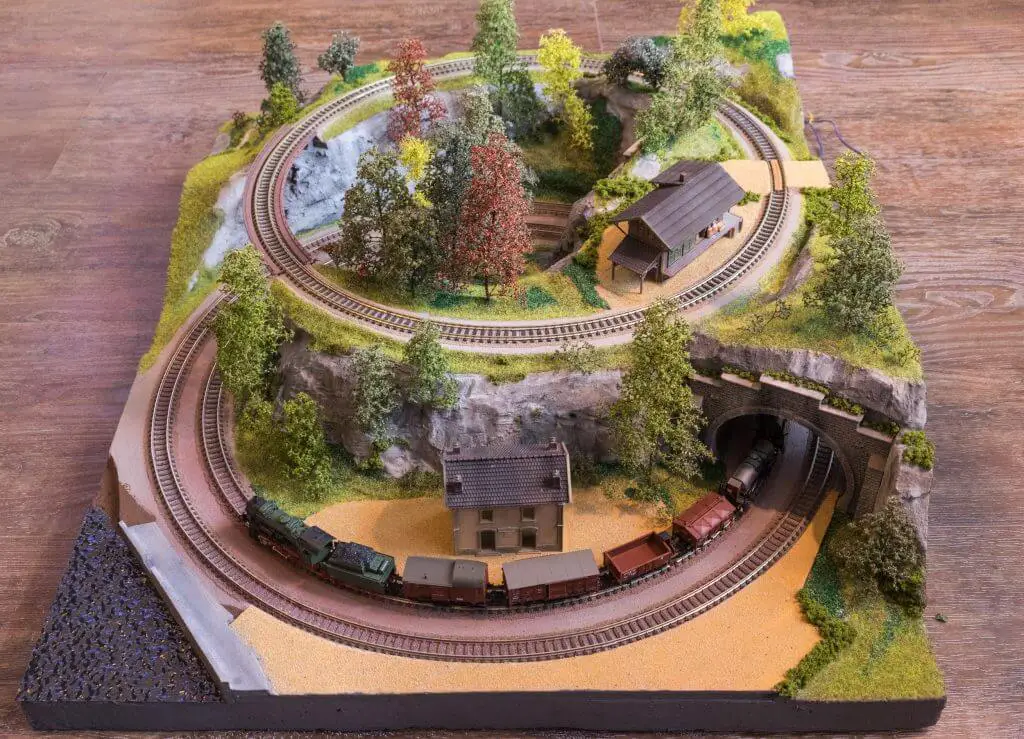 A slightly smaller design again, this one shows an excellent use of elevation to allow you to get the most layout for your small space. By running the two different train tracks at different elevations, it not only gives you more room to run train, but also allows you to play around with different terrain types, like the tunnel.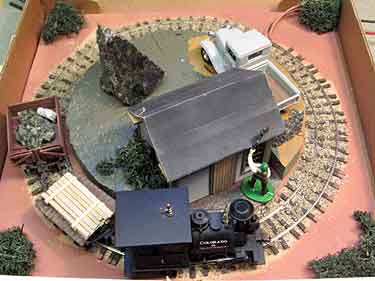 This is actually a small layout built within a pizza box! So now there's definitely no excuse about room size. If you were to run an N gauge or Z gauge layout inside this area instead, you could fill out the area in more detail.
---
Want to learn more about model railroading in general? Read our Ultimate model train guide! OR, if you want to know about other train scales, read our model train scales explained post!
Peter has been building model trains for longer than he can remember. An avid fan of HO and O scale this blog is a creative outlet to allow him to dive further into other scales and aspects of the model train community and hobby.