What are Lionel Trains?
Lionel Model Trains are a staple in the model train community. In fact, they were one of the first companies to ever make model toy trains, and have been in business since the early 1900s. They're one of the oldest brands of toy trains in the world, and are so prolific they were the first electric toy to be added tot he National Toy Hall of Fame with their electric model trains. 

---
What is the history of Lionel Trains?
Lionel trains began in the early 1900s by Joshua Lionel Cowen. They began producing their first toy train in 1901, and by the 1950s they were the biggest toy manufacturer in the world. 
Their original train was actually intended as a store display for other products but was so popular they shop owner kept asking for more to sell. Bt the end of WWI, Lionel was one of three major toy train manufactures, including Walthers and Ives. 
Despite having a tumultuous time during the Great Depression and seeing the company go into receivership, it managed to have turned things around by the end of WWII. Now, their models were die-cast, included electric elements and smoke! 
By 1953 they were producing almost $32 million a year in toy trains and model hobby equipment. This made them the largest toy manufacturer in the world at that time. 
Fast forward to the early 1070s and things were not looking good for Lionel. Declining interest in model trains and a bad economy forced them to declare bankruptcy and were subsequently sold off to several different people and companies throughout the year. 
Again during the 2007-2008 financial crisis, they filed reorganization papers as part of a bankruptcy plan that showed they sold roughly US$70 million a year in O gauge trains, and that accounted for 95% of their business. That makes them the largest manufacturer of O scale trains on earth. 
---
What are the different sizes of Lionel Trains?
Lionel has been producing a variety of sizes since its inception in the early 1900s. Here's a look at all the sizes, scale and gauges they've been associated with over the years. 
Pre-standard gauge: 1900–1906
Standard gauge: 1906–1939, 1986–1990, 1999–2002
O gauge: 1915–1941, 1946–present
OO gauge: 1939–1945
HO gauge: 1957–1967, 1974–1990, 2016–present
G scale: 1987–1995 and 2005–present
S scale: 1979–present
---
Are Lionel Trains worth anything? 
Lionel trains can range anywhere from $60 up to $2,000 for a current-day model. So there's a huge variety of different trains, scales AND pricepoints that you can visit to get into the hobby. 

---
What is the most expensive Lionel Train? 
But what's the most expensive Lionel train that money can buy? Well, that depends on what you want to do with the train. For an off the shelf model that you can order through their website, you could pay up to $2000. 
If you're looking for a collector item though, the earlier the better, with trains that are from the war-era fetching far more. The most expensive train that we can find was auctioned off in April 2016 at Stout Auctions Toy and Train specialists. It was a Rare Black Lionel 2360 Vagell GG1, Post-War model train. It sold for exactly $15,000.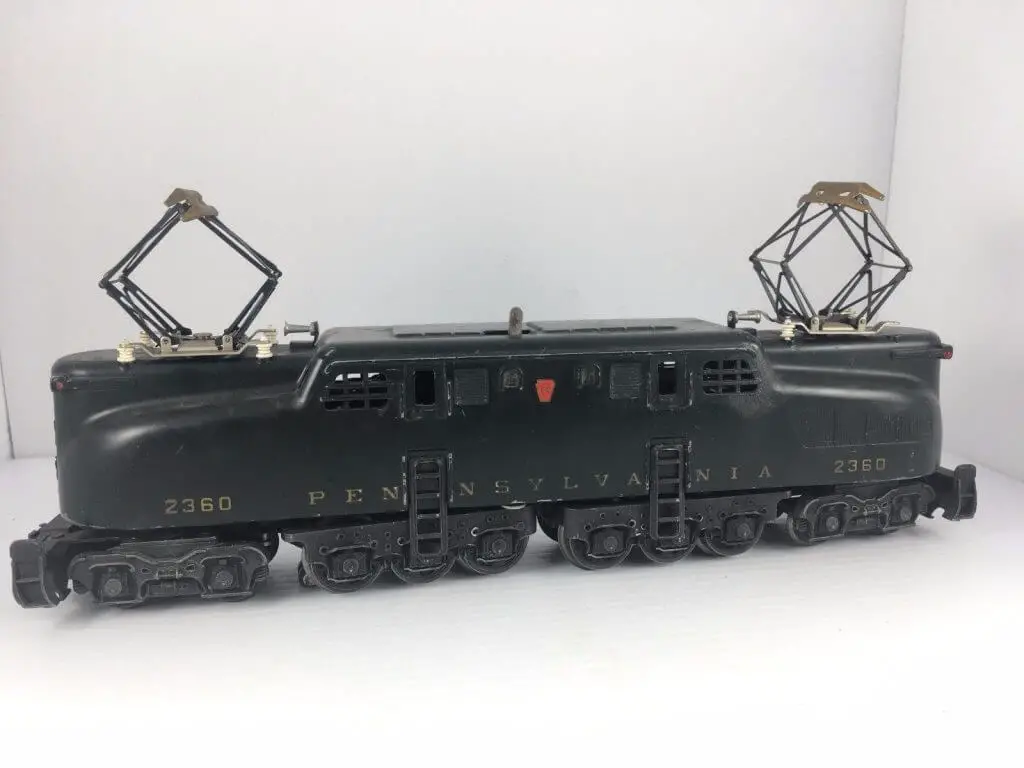 ---
What is the best Lionel Train set to buy?
What'st eh best Lionel model to buy today? Well, Once again that depends on your price point. For the beginner hobbyist, we suggest something like the Santa Fe model, which is a great starting model train that will still look great in a collection 5 years down the road. If you want to find out some other great models, look at our best electric model trains guide.
---
What Scale Are Lionel Model Trains?
Lionel primarily focuses on O scale or O gauge trains. They are the largest manufacturer of this scale in the world and it makes up the majority of their business. They also produce both HO and G scale trains  but in a smaller quantity. 

---
Who owns Lionel Trains?
Guggenheim Partners own the majority share of Lionel LLC, while the popular musician Neil Young owns a 20% stake in the company and currently sits on the board of directors. 

---
Where are Lionel Trains made?
Lionel, now headquartered in North Carolina, renamed the old Weaver model to the Lionscale, and produces the Lionscale model train in Concord, North Carolina. Other models are still manufactured in China.
Want to find out more about some other great model train brands, take a look at our model train brands and manufacturers guide!

Peter has been building model trains for longer than he can remember. An avid fan of HO and O scale this blog is a creative outlet to allow him to dive further into other scales and aspects of the model train community and hobby.